Halloween Safety Tips with Dr Roger Brown, Private GP
19th, Oct 2023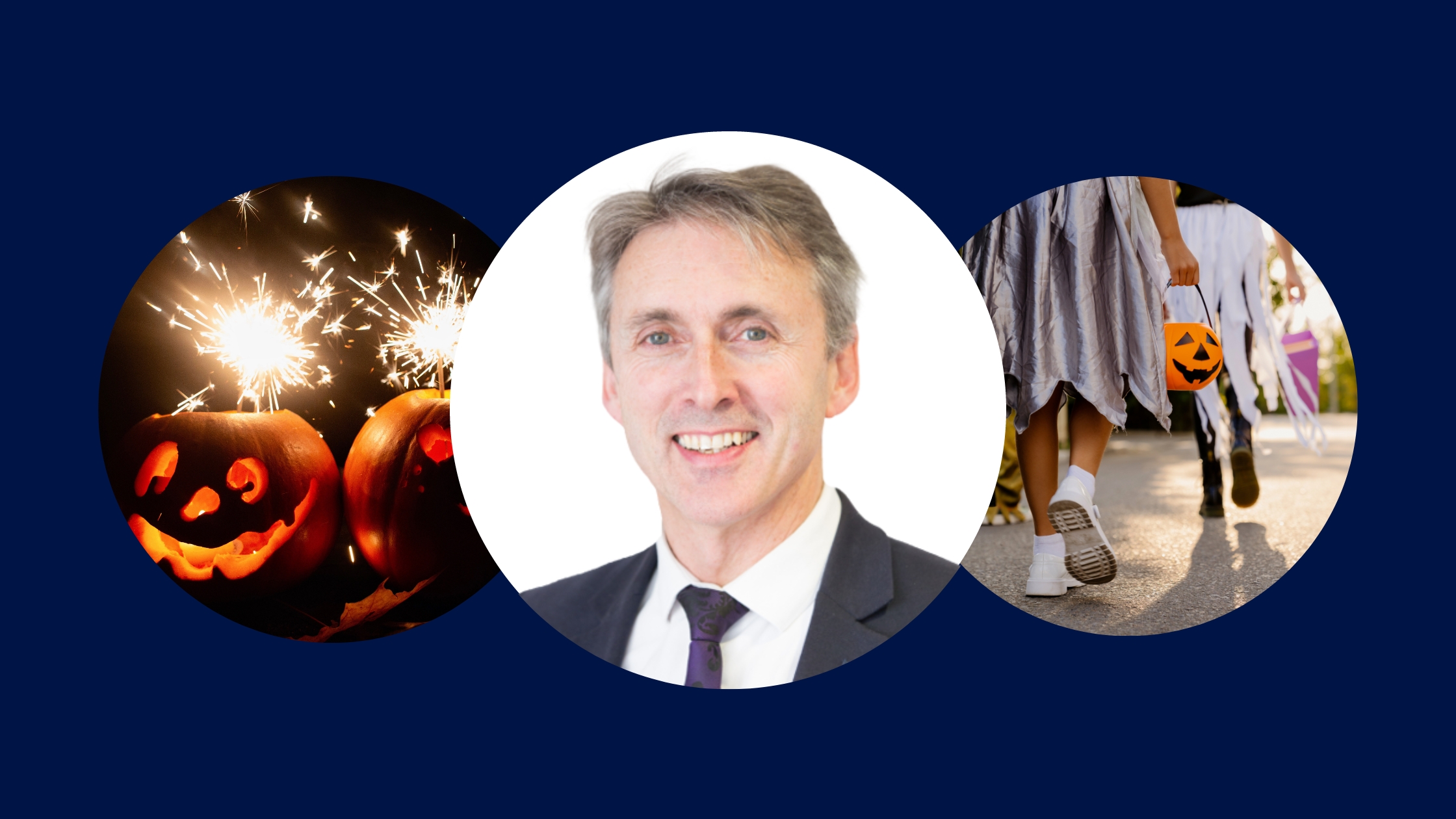 As Halloween looms, it is important to consider how we can help to keep our little ones safe as they head out for a night of trick-or-treating. We spoke to Dr Roger Brown, Private GP at Kingsbridge North West who offers some advice on how to keep Halloween safe and fun!
Choose a costume that gets noticed!
Whilst wearing a costume is one of the most exciting parts of Halloween, it is important to think about how to make your little one stand out during the dark autumn nights. Try to dress your child in a brightly coloured costume, or if their costume is a dark colour, attach reflective tape to shoes and clothing to make them more visible to passing cars and other pedestrians while trick-or-treating on dimly lit streets. You can also encourage your child to bring a torch out with them or to wear some glowstick necklaces and bracelets so that they can be seen by others. 
Bonus tips for safe costumes include making sure your child's costume isn't too big or too long so that they don't trip and fall whilst trick-or-treating and before getting carried away with face paint, always do a patch test on a small area of your child's skin to make sure it doesn't cause any allergies.
Sparklers safety
Did you know that sparklers can get five times hotter than cooking oil? Sparklers can be a fun Halloween activity, but it is important to remember that sparklers are not toys and should not be given to children under the age of five. If you are going to use sparklers this Halloween please ensure that your children are supervised and being careful when using them. Some of our top safety tips include:
Holding the sparkler at arm's length
Do not wave sparklers near anyone
Do not run while holding sparklers
After the sparkler has gone out, make sure you put them in a bucket of water
If you or your child does have a mishap while using sparklers this Halloween, our Private GPs are able to treat injuries or minor burns if they do occur.
Avoiding the sugar binge
Pumpkins are not only for carving, they are nutritious as well! Roasted pumpkin seeds can make for a crunchy and healthy snack. Pumpkin puree can also be used in smoothies or oatmeal for added fibre and vitamins. The combination of vitamins and minerals in pumpkin can support a healthy immune system as pumpkin is rich in vitamin C which is known for its role in helping the body fight off infection. This will be of particular benefit as we move towards cold and flu season!
Beware of monkey nuts
Nuts are also part of the Halloween tradition and so we must remember that 'monkey nuts' are actually peanuts, and children with a peanut allergy may be adversely affected by exposure to them. If you are having a party or get-together, please take care to check that no children have a nut allergy before you fill bowls with nuts and have them as part of party games! Please also be aware of the choking risk of small nuts for smaller children.
Take care of your child's health this Halloween! If you have any concerns or would like to speak to one of our Private GPs, get in touch by emailing info@kingsbridgeprivatehospital.com or by simply texting BOOKGP to 66777.
---